Bee Refreshed Under Eye Balm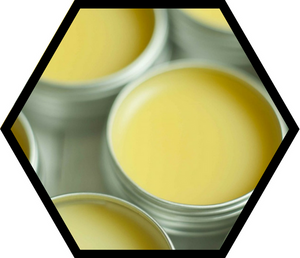 My sister loves to make her own all natural beauty products. She will often make enough to gift to friends and family, too. During my last visit with her, she made me this under eye balm using our Yellow Beeswax, and it's made my dreary winter skin brighten up like the shining sun (that we're finally seeing here in Michigan!) I apply it in the morning and at night, and have seen that it has helped me with my dark circles.
This recipe is based off a product that she used to buy at the store, but is much cheaper to make at home and has none of added chemicals or parabens other companies may use.
Since I love it so much, I wanted to share her recipe with our readers and customers so you can make your own as well! It makes approximately three to four .5 oz containers per batch, so you can either save your extra tubes to be used at a later date or gift some out to another friend in need. 
Ingredients
1 Tbsp. Arnica oil 
1 Tbsp. Rosehip seed oil
4 tsp. Shea butter
3 tsp. Stakich Yellow Beeswax 
2 tsp. Vitamin E 
20 drops Carrot Seed essential oil 
Directions
 2. 
Add Arnica oil, Rosehip seed oil and Vitamin E oil. 
 3. 
Take warm mixture off of heat and add the Carrot Seed essential oil. 
 4. 
Pour into .5 oz tubes or tins and let cool. Makes enough to fill 3 or 4 containers. 
Leave a comment
Comments will be approved before showing up.
---
Also in The Buzz
Similar to natural honey, bee pollen has numerous benefits that vary from cosmetic to health-related. When compared to raw honey benefits, bee pollen might be more suitable for chronic health issues, such as weakened immunity and frequent illnesses.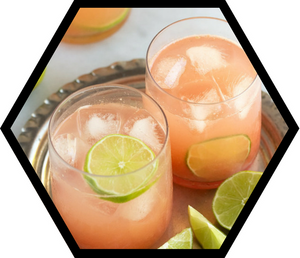 Honey water and grapefruit steal the show in this delicious drink. Use the recipe below to make a honey simple syrup that can be used to sweeten any of your favorites beverages.