Bourbon Cherries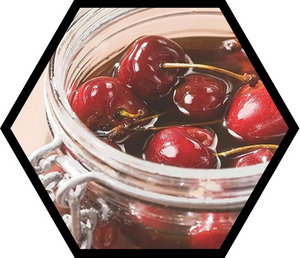 In honor of cherry season being in full swing, we thought we would share this delightful variation on bourbon cherries, the coveted treat that frequently accompanies a fancy cocktail. Traditionally, white sugar is used to sweeten the bourbon. We of course prefer honey not only because its a healthier option, but quite frankly, it provides a more dynamic taste.
This recipe is easy to make, will stay good in the fridge for 3 months, and makes a terrific gift. Add these cherries into homemade cocktails, spoon over ice cream or simply enjoy them on their own! 
Ingredients
Directions
1) Prepare your cherries beforehand by pitting them, and place them into small or medium sized canning jars. (You will need the equivalent of two pint sized jars).
2) Combine bourbon, Stakich Raw Honey and water in a small saucepan.
3) Place saucepan over low heat, stirring constantly until honey dissolves (about 5 minutes). You do not want the mixture to boil. 
4) Finally, pour the bourbon mixture over the jarred cherries, and allow to cool to room temperature before securing the lids and placing in the refrigerator. It is best to allow for two weeks of "soaking time" before enjoying cherries but we won't tell if you decide to sneak a few earlier 😉
📷: eatingwell.com 
Leave a comment
Comments will be approved before showing up.
---
Also in The Buzz
Similar to natural honey, bee pollen has numerous benefits that vary from cosmetic to health-related. When compared to raw honey benefits, bee pollen might be more suitable for chronic health issues, such as weakened immunity and frequent illnesses.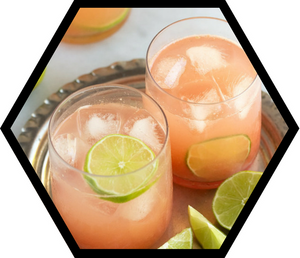 Honey water and grapefruit steal the show in this delicious drink. Use the recipe below to make a honey simple syrup that can be used to sweeten any of your favorites beverages.