Buckwheat Honey Baked Beans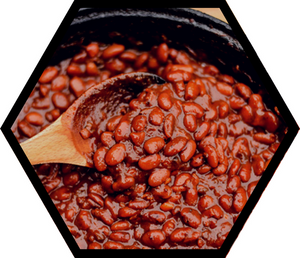 You can feel good about using Stakich Buckwheat Honey in this sumptuous baked bean recipe to provide a more varied flavor that is definitely worth the wait! 
Ingredients
Directions
Place beans in medium saucepan and cover with water. Bring to a boil, reduce heat, and simmer 30 minutes. Drain and set aside. Preheat oven to 325°F

Heat oil in ovenproof 2½-quart Dutch oven over medium-high heat. Add onion and cook until lightly browned, about 4 minutes. Stir in tomato paste, chipotle pepper, and garlic. Add water, honey, salt, and reserved beans and stir to combine. Bring to a boil, cover, and put in oven.

Bake until beans are tender, 3 to 4 hours. Stir every hour. Add boiling water, if needed, to keep beans covered and soupy.
📸: Serious Eats
Leave a comment
Comments will be approved before showing up.
---
Also in The Buzz
Similar to natural honey, bee pollen has numerous benefits that vary from cosmetic to health-related. When compared to raw honey benefits, bee pollen might be more suitable for chronic health issues, such as weakened immunity and frequent illnesses.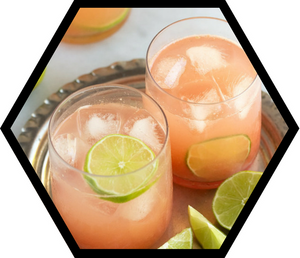 Honey water and grapefruit steal the show in this delicious drink. Use the recipe below to make a honey simple syrup that can be used to sweeten any of your favorites beverages.