DIY Beeswax Healing Salve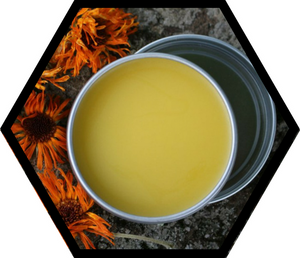 A quality healing salve can be great to have on hand. Use as a natural replacement for your everyday lotion, massage oil, as a cuticle cream, and for hands, feet and elbows that are cracked and dry. Great to throw into your purse or diaper bag. Works well as a beard balm or pomade too! This simple recipe is fun to make and doubles as a thoughtful gift as well. For more ways to use beeswax in your everyday check out our 55 Ways to use Beeswax blog post.
Yields approximately 16 oz of salve
Ingredients
2 oz Stakich Cosmetic Beeswax
1/2 c coconut oil
1 c olive oil
1 Tbsp Vitamin E oil
25 drops essential oil (for scent & therapeutic effect, see below)
Containers to store salve 
Pyrex measuring cup 
Metal Spoon
Pot or saucepan to make double boiler
Directions
Combine beeswax, coconut oil and olive oil in the Pyrex measuring cup. Place the Pyrex in the saucepan filled with water (double boiler) to slowly heat the wax over medium heat. When the beeswax has melted completely, remove from heat and stir vigorously.
Add Vitamin E oil and mix well (the vitamin E works as a moisturizer and extends the shelf life of your salve). Add 25 drops of essential oil of your choice. Choose a scent that you enjoy or for its therapeutic effect, such as:
Lavender to relax and improve mood
Eucalyptus to invigorate and purify
Peppermint supports digestion and improves focus
Sandalwood to boost energy
Frankincense to boost immunity
Tea tree oil to invigorate and is anti-fungal
Orange, lemon or citrus scents for cleansing effects
While the salve is still warm, pour into storage containers and allow to cool overnight. The salve will go on thick, but absorbs into the skin nicely. With all natural ingredients, you can feel good about it using all over the body. Share with loved ones and enjoy!
Leave a comment
Comments will be approved before showing up.
---
Also in The Buzz
Similar to natural honey, bee pollen has numerous benefits that vary from cosmetic to health-related. When compared to raw honey benefits, bee pollen might be more suitable for chronic health issues, such as weakened immunity and frequent illnesses.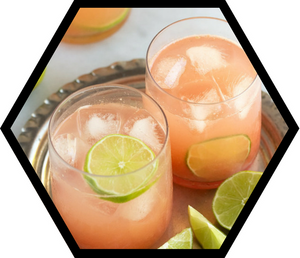 Honey water and grapefruit steal the show in this delicious drink. Use the recipe below to make a honey simple syrup that can be used to sweeten any of your favorites beverages.