Homemade Fruit & Honey Popsicles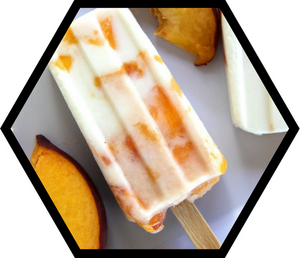 Who doesn't love a cold popsicle after a hot summer day? This simple homemade popsicle recipe is sure to please even the pickiest eaters. We used fresh peaches for this batch but you could use frozen fruit or replace the peaches with pineapple, strawberries or mango. Easy to make, affordable and delicious! 
Ingredients
1 1/4 lb fresh peaches
2 Tbsp
Stakich Raw Honey
2 1/4 cups of Greek yogurt
1-2 drops of vanilla
Popsicle molds or disposable cups
Popsicle sticks
Directions
Cut fruit into tiny bite-size pieces. Place 1/2 of the fruit in a food processor with honey and purée. In a bowl mix remaining fruit, fruit purée, yogurt and vanilla.
Spoon the mixture into popsicle molds and place your stick in the center of each one. Freeze for about 6 hours, until firm. Before serving, place molds in warm water to loosen popsicle from the mold. 
📸: Smashed Peas & Carrots 
Leave a comment
Comments will be approved before showing up.
---
Also in The Buzz
Similar to natural honey, bee pollen has numerous benefits that vary from cosmetic to health-related. When compared to raw honey benefits, bee pollen might be more suitable for chronic health issues, such as weakened immunity and frequent illnesses.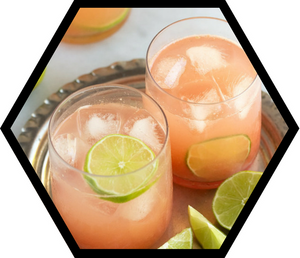 Honey water and grapefruit steal the show in this delicious drink. Use the recipe below to make a honey simple syrup that can be used to sweeten any of your favorites beverages.