Ginger-Honey Carrot Soup
It's hard not to celebrate Autumn when enjoying this soup as its color is nearly as delightful as its taste! The garlic, ginger and honey create a dynamic flavor in this simple soup that is healthful and easy to make. Use our Ginger enriched Raw Honey for a twist on this classic favorite. 
Ingredients 
1 lb Carrots, peeled and sliced
4 cups Vegetable Broth
3 garlic cloves, crushed
2 Tbsp fresh ginger, minced (optional)
1/2 cup milk or nut milk of your choice
Salt and Pepper to taste 
Chopped parsley for garnish if desired 
Directions
1) Saute garlic and ginger in 2 Tbsp oil in a stockpot over medium low heat. Stir continuously for 3-5 minutes. 
2) Add carrots, vegetable stock and honey and bring to a boil.
3) Reduce the heat and allow to simmer for 30 minutes, or until carrots are incredibly soft. 
4) Remove from heat and allow to cool slightly before puree-ing the soup in a blender or food processor. 
5) Place soup back into stockpot over low heat before adding milk, salt and pepper. Don't boil soup once milk is added. Garnish with parsley before serving and enjoy!  
📸: Pixaby
Leave a comment
Comments will be approved before showing up.
---
Also in The Buzz
Similar to natural honey, bee pollen has numerous benefits that vary from cosmetic to health-related. When compared to raw honey benefits, bee pollen might be more suitable for chronic health issues, such as weakened immunity and frequent illnesses.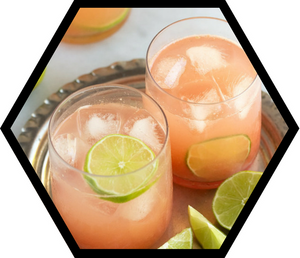 Honey water and grapefruit steal the show in this delicious drink. Use the recipe below to make a honey simple syrup that can be used to sweeten any of your favorites beverages.