Honey Cookies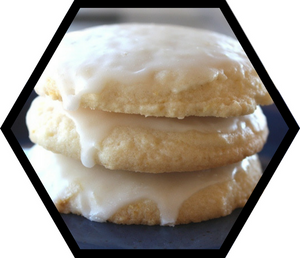 These cookies are easy to make and require NO white sugar! I like to make a simple glaze to drizzle on top of the finished cookie, but these are great plain, too. Using an enriched honey like Cinnamon or Ginger adds seasonal flair to an otherwise timeless recipe. We hope you enjoy this one for years to come! 
Ingredients for Cookies
3

 

eggs

1

/

2

 

c 

milk

2

 tsp

 

baking soda

4 

1

/

2

 

c 

all-purpose flour

1

 

tsp 

vanilla extract
Ingredients for Glaze (optional)
1 1/2 c confectioners sugar, stirred to remove lumps

4 Tbsp milk or water

Zest of 1/2 orange or 1 whole lemon (optional)
Directions for Cookies
1) Preheat oven to 350°F
2) In a medium bowl, beat eggs well. In a separate bowl, dissolve baking soda with a little milk and stir until well combined. 
3) Mix flour into eggs and add the dissolved baking soda, milk, honey and vanilla extract, stirring constantly. 
4) Arrange balls into dough and place on a lightly buttered cookie sheet. Bake for 8-10 minutes, being careful not to overcook.
5) Allow to cool before glazing. 
Directions for Glaze 
Place the sugar in a medium bowl and slowly stir in the milk a little at a time, and the citrus zest to make a smooth, pourable glaze. 
📸: Barefoot in the Kitchen
Leave a comment
Comments will be approved before showing up.
---
Also in The Buzz
Similar to natural honey, bee pollen has numerous benefits that vary from cosmetic to health-related. When compared to raw honey benefits, bee pollen might be more suitable for chronic health issues, such as weakened immunity and frequent illnesses.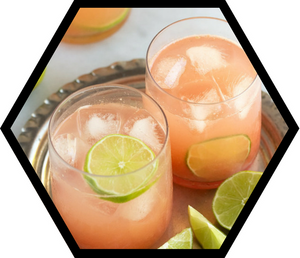 Honey water and grapefruit steal the show in this delicious drink. Use the recipe below to make a honey simple syrup that can be used to sweeten any of your favorites beverages.