Honey-Glazed Turkey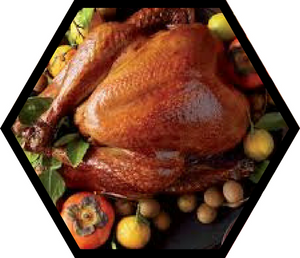 Your guests will not be disappointed with this glaze that calls for honey, mustard and spices that you most likely already have around the house. Works well for special occasions, or can be used on poultry for midweek meals. 
Ingredients
1 Turkey (14-16 lbs)
1/2 c Stakich Raw Honey
1/2 c Dijon Mustard
1-1/2 tsp Dried Rosemary, crushed
1 tsp Onion Powder
1/2 tsp Salt
1/4 tsp Garlic Powder
1/4 tsp Black Pepper
Directions
1. Place turkey on a rack in a shallow roasting pan, breast side up. Tuck wings under turkey; tie drumsticks together. Bake at 325° for 2 hours.
2. In a small bowl, mix glaze ingredients; brush over turkey. Bake 1-3/4 to 2-1/4 hours longer or until a thermometer inserted in thigh reads 180°. Baste occasionally with pan drippings. (Cover loosely with foil if turkey browns too quickly.)
3. Remove turkey from oven; cover loosely with foil and let stand 15 minutes before carving. If desired, skim fat and thicken pan drippings for gravy.
📸: Food and Wine Magazine
Leave a comment
Comments will be approved before showing up.
---
Also in The Buzz
Similar to natural honey, bee pollen has numerous benefits that vary from cosmetic to health-related. When compared to raw honey benefits, bee pollen might be more suitable for chronic health issues, such as weakened immunity and frequent illnesses.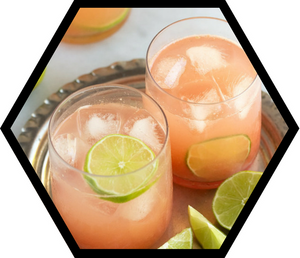 Honey water and grapefruit steal the show in this delicious drink. Use the recipe below to make a honey simple syrup that can be used to sweeten any of your favorites beverages.