Baked Chicken with Honey & Spice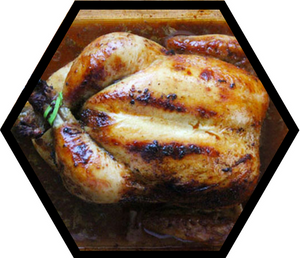 This classic recipe uses honey, butter and egg yolk to create a crispy skin on a spiced chicken. Our family is a group of picky eaters, but we can always win over the kids with this delectable recipe, and we usually have enough for lunch leftovers for the next day! 
Ingredients
One chicken (2-3 lbs size), cut into pieces (but left on the bone)
4 Tbsp butter or margarine, melted
2 Tbsp Stakich Raw Honey
1 egg yolk
2 tsp salt 

1/2 tsp garlic powder

1/4 tsp ground black pepper
Directions
1)  Preheat oven to 325 degrees F
2) Rub chicken pieces with garlic powder, salt and pepper.
3) In a small bowl, beat egg yolk with Raw Honey and butter or margarine, then brush this mixture over chicken pieces.
4) Place chicken pieces, skin side down, in a lightly greased 9x13 inch baking dish.
5) Bake at 325 degrees F (165 degrees C) for 50 minutes or until chicken is cooked through and juices run clear, basting with remaining butter or margarine.
6) Turn chicken over and bake for another 10 to 15 minutes to cook the skin on the other side.
📷: seriouseats.com
Leave a comment
Comments will be approved before showing up.
---
Also in The Buzz
Similar to natural honey, bee pollen has numerous benefits that vary from cosmetic to health-related. When compared to raw honey benefits, bee pollen might be more suitable for chronic health issues, such as weakened immunity and frequent illnesses.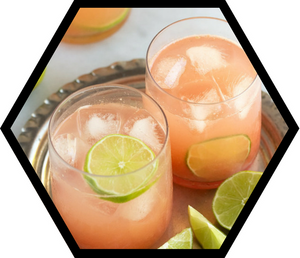 Honey water and grapefruit steal the show in this delicious drink. Use the recipe below to make a honey simple syrup that can be used to sweeten any of your favorites beverages.