Lemon & Banana Smoothie Bowl
There's nothing more that we love at Stakich (other than 100% pure, all natural foods/supplements, and bees, of course!) than fans who LOVE our products. Instagrammer @whatalieats has been a big fan of ours and always posts the most mouth-watering, delicious, healthy recipes with Stakich products in them.
And so she has graciously allowed us to start showcasing them here for all of you to share in her creations. Thank you @whatalieats for giving us the pleasure to share your amazing recipes and photos! 
This is the first one we found, and its also one of our favorites! I love the unique addition of cauliflower, since you don't see that added to smoothie bowls very often.
Ingredients & Directions
Combine: 

1 c. almond milk
1/2 frozen banana
1/2 c. frozen cauliflower
1 container (5.3oz) Forager Project lemon cashew yogurt
1 scoop Vital Proteins collagen
Cinnamon, turmeric & stevia to taste
Blend in a blender 
Top with Stakich Bee Pollen 
Leave a comment
Comments will be approved before showing up.
---
Also in The Buzz
Similar to natural honey, bee pollen has numerous benefits that vary from cosmetic to health-related. When compared to raw honey benefits, bee pollen might be more suitable for chronic health issues, such as weakened immunity and frequent illnesses.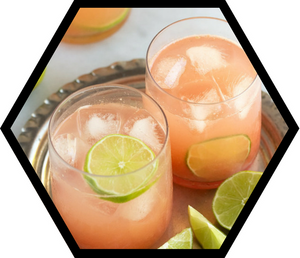 Honey water and grapefruit steal the show in this delicious drink. Use the recipe below to make a honey simple syrup that can be used to sweeten any of your favorites beverages.