Honey Spice Cake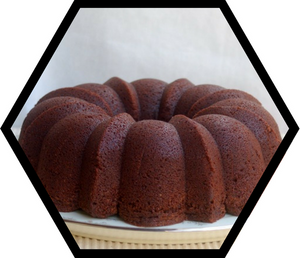 This Honey Spice Cake uses a few unique ingredients to add unconventional flavor into an otherwise conventional dessert. Allow for a couple of hours of prep time in order to bring 1 Tbsp butter and 3 eggs to come to room temperature after removing from the fridge. Use this time to brew the black tea that is used in the recipe. Trust me, this treat is truly worth the wait! 
Ingredients
1 Tbsp Butter, room temperature
2½ cups All-purpose flour, plus more for the pan
3 tsp Baking powder
½ tsp Salt
2 tsp Ground cinnamon
1 tsp Ground ginger
1 cup Granulated sugar 
2 cups Stakich Raw Honey 
1 cup Vegetable oil

½

 cup Strong black tea (pre-brewed)
3 large eggs, at room temperature
1 tsp Pure vanilla extract
2 lemons, zested and juiced (about 3 tablespoons juice)
Directions
1. Heat oven to 350 degrees. Butter and flour a 10-inch bundt pan.
2. Whisk together the flour, baking powder, salt, cinnamon and ginger in a medium bowl; set aside. 
3. Whisk together the granulated sugar, honey, oil, tea, eggs, vanilla and lemon juice and zest in the bowl of a stand mixer.
4. With the mixer on low, add the flour mixture and stir, scraping down the sides, until the batter is smooth and slightly runny. 
5. Transfer the batter in the pan and bake, rotating once, until golden brown and a toothpick inserted in the center comes out clean, 50 minutes to 1 hour. Let cool in the pan 15 minutes. Invert onto a wire rack to cool completely. Dust with confectioners' sugar, and serve.
📸: Simple Nourished Living 
Leave a comment
Comments will be approved before showing up.
---
Also in The Buzz
Similar to natural honey, bee pollen has numerous benefits that vary from cosmetic to health-related. When compared to raw honey benefits, bee pollen might be more suitable for chronic health issues, such as weakened immunity and frequent illnesses.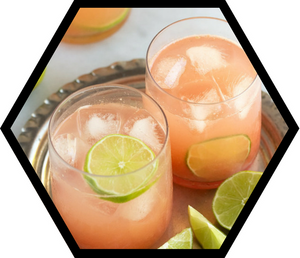 Honey water and grapefruit steal the show in this delicious drink. Use the recipe below to make a honey simple syrup that can be used to sweeten any of your favorites beverages.