Superfood Green Boost Smoothie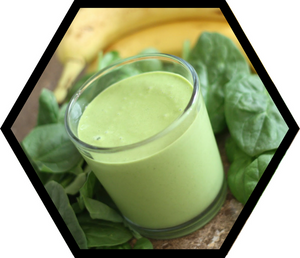 Adding a high-quality green powder to your favorite smoothie recipe is a great way to ensure optimum nutrition. Stakich Green Boost Powder includes a combination of well known Superfoods: Chlorella, Spirulina, Broccoli, and Green Tea which creates a product full of protein, carbohydrates, B vitamins, vitamins C and E, amino acids, and rare trace minerals that support energy, vitality and clarity.
Ingredients
1 c spinach, kale or your favorite greens
1 large banana
1 c coconut water or favorite juice
1 Tbsp lemon or lime juice
1/4 c frozen berries
1/4 c nonfat yogurt
1 Tbsp Stakich Raw Honey
2 Tbsp Stakich Green Boost Powder
1/4 c ice (optional)
Directions
Place desired ingredients in blender and blend for 1 minute. Yields approximately 16 oz. 
So many great takes on this recipe! Get creative and add avocado, chia seeds or replace the banana with pears, peaches or mango. Top with goji berries or bee pollen for an added kick of nutrition. Enjoy!
Leave a comment
Comments will be approved before showing up.
---
Also in The Buzz
Similar to natural honey, bee pollen has numerous benefits that vary from cosmetic to health-related. When compared to raw honey benefits, bee pollen might be more suitable for chronic health issues, such as weakened immunity and frequent illnesses.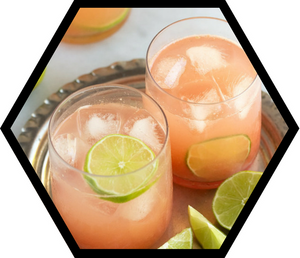 Honey water and grapefruit steal the show in this delicious drink. Use the recipe below to make a honey simple syrup that can be used to sweeten any of your favorites beverages.